Unscented Goat Milk Soap ~ All Natural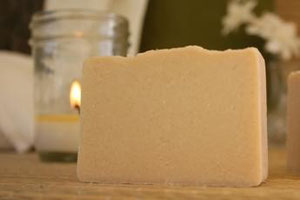 Unscented Goat's Milk Soap ~ All Natural
Looking for something with no scent or essential oils?  Then this is the bar for you!  We add extra honey to this bar to create a super creamy bar - plus it makes the bar smell like Bit-O-Honey candy! Yum yum!
Bar varies between tan and light brown (depending on the honey batch.)
Our Unscented Goat Milk Soap is made in small batches with saponifed food quality soybean oil, coconut oil, goat's milk, palm oil. May contain, water, cottonseed oil, honey, sea salt.
Weighed at least 3.5 oz when cut
Available
Free Priority Mail Shipping available with $30 purchase.*1